Testimonials of students and alumni
Our alumni share their personal experiences during their studies:

Katarina Garpenfeldt:
"The EMPH program at Tel-Aviv University has been a fundamental part of my progress, work, and competence in Emergency Management. It provided a truly amazing opportunity to gain very high-level knowledge within the field. The program professors and other staff have continued to provide their support and assistance long after I graduated and left Israel. Gaining a Master's degree in Emergency Management from Israel has clearly made me competitive and attractive to employers in North America and internationally which have provided me with an extremely rewarding career path".
Chelsea Zfaz: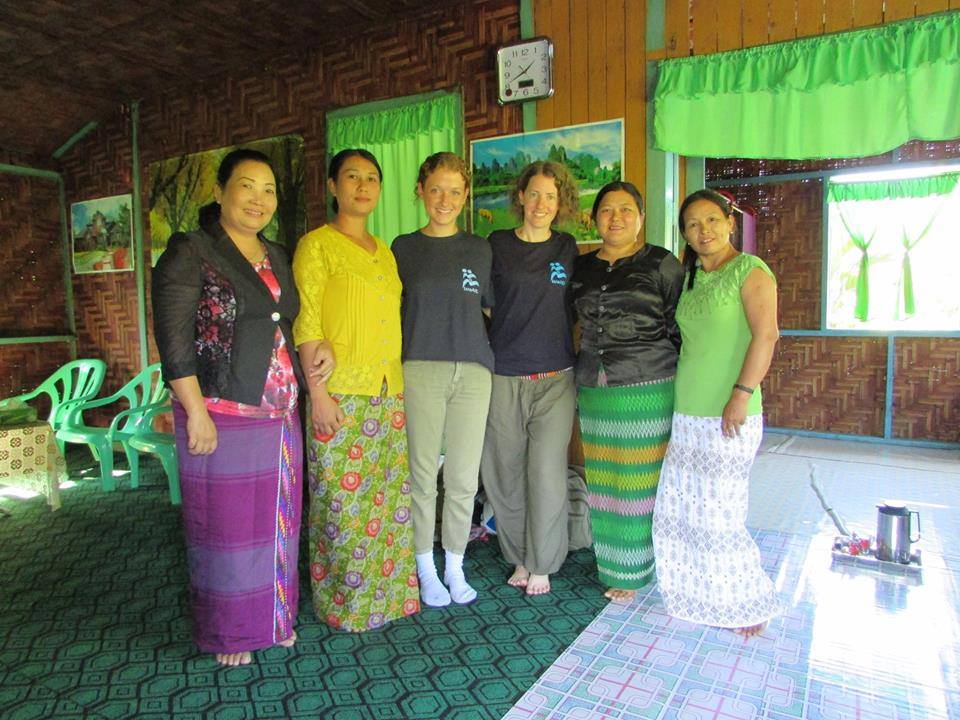 "I knew I wanted to get involved in humanitarian aid around the time I was finishing my undergraduate degree in 2010. Studying in the Emergency and Disaster Management program was my gateway into the field of humanitarian aid. I loved studying in Tel Aviv, I love the city of Tel Aviv, I love the pace of life in Israel and Tel Aviv specifically, such a special city. I can talk in length about my experience in Myanmar as the head of IsraAid mission and working in Myanmar felt like I came full circle. After graduating from the program and getting a job in the field and doing good work in a really, really great organization. Without having studied in the Emergency and Disaster Management program at Tel Aviv University, not only had I would not been qualified for the job, I wouldn't had been able to do the job. Studying in this program in the university provided me with the background and, kind of the fundamentals that I needed in order to even start to begin to be involved in humanitarian aid. So I'm very, very grateful that I have decided on the program in Tel Aviv University as a way to get me involved in humanitarian in a professional level. The knowledge that have gained in the program has already started helping me, it's not only going to be beneficial for my future, but it's been beneficial for me since even before I graduated and I started looking for jobs in my field. I am really grateful that I found this program, it was my key to get involved in humanitarian aid which was my goal from the time I decided to go back to get a master's degree, and after graduating from the program (…) I am a 100% confident that it was the perfect fit for me and it's the reason why I am now able to be involved in humanitarian aid.
In her final paper, Chelsea wrote: "I am both in awe and in shock of the reality of emergency response and recovery... I've learned more in these past couples of months than I imagined I was capable of learning in a year, and there are some things I wish I hadn't learned."
Lauren Fleck:
"Earning my International MPH in Emergency and Disaster Management from Tel Aviv University was perhaps the best decision I have made in my life. I had never been to Israel and knew very little about Israel prior to applying to TAU's MPH program, but I knew that Israel had a world-renowned reputation for their ability to recover from mass-casualty events and help other communities recover from natural and man-made disasters. The International MPH in Emergency and Disaster Management program provided me with the insight and knowledge necessary to help communities recover from disaster. Since the program, I have had the opportunity to work with IsraAID as the Deputy Head of Mission of the refugee crisis in North Greece, further gaining practical experience and Israeli-know-how in emergency events. Now, I work for the United States Federal Emergency Management Agency, and I know that my international experience and knowledge of the Israeli approach to emergency and disaster events has set me apart from other applicants. I highly recommend this program to anyone considering a career in Emergency Management or International Development."
Dennis Gordon:
"The International Executive Master in Public Health (EMPH) was the high-point of my academic training. The program faculty and staff are second to none in real-world experience and are suitably qualified to guide learning and development in emergency and disaster management. Furthermore, as a student from an emerging country, the program's focus and practicality has been and will continue to be invaluable to my career. After my initial exposure in the EMPH, upon my return to the work in the Caribbean, I was able to successfully apply various aspects of the program's concepts and lessons. Today, I am confident that my knowledge and professionalism has been further enhanced and strengthened. I am both grateful and proud to be the first Trinidad and Tobago citizen to experience this multidisciplinary training and exposure."